Welcome to HB Bearings
CORONAVIRUS UPDATE
We continue to be in production and fully committed to providing the best quality and service possible.

During the continuing pandemic we have worked hard to ensure our staff are kept as safe as possible by making our workplace COVID-secure.
Our safety procedures are under constant review, swiftly reacting to any new government advice.

We thank you for your continued support and wish everyone a speedy return to better times in the future.


---
HB Bearings is a specialised bearing manufacturer concentrating on low volume production. Established for 50 years HB Bearings has become a leading name in the bearing world. It has gone from strength to strength broadening it's product range and developing a global customer base. Several factors contribute to this, investment in state-of-the-art machinery, a highly skilled work force and a commitment to quality.

Brief History
Back in 1972 our late chairman Norman Hirst had the initiative to manufacture and modify bearings in low volume. The timing was perfect as major manufacturers continued to reduce and amalgamate their product ranges, and sadly some went out of business altogether. It became difficult to obtain many types of bearing. There is still today a lot of specialised machinery in use which requires a source for these types of bearings. HB Bearings stock many types of "difficult to source" metric and imperial bearings of their own manufacture.
Our principal manufacturing categories are:
specials
new designs
out of production
obsolete
motorsport bearings
If you only have limited information HB Bearings has an archive of bearing information. It would not be an exaggeration to say this is probably the best and most comprehensive in Europe.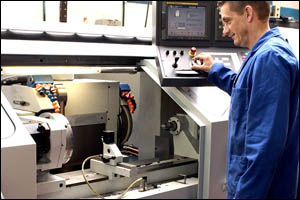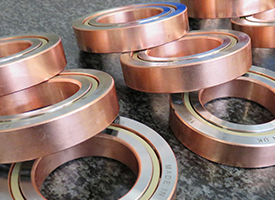 The CNC grinding machine pictured here is just one example of our continuing investment in the Company. This machine is capable of grinding complex profiles. Used for manufacturing larger batch quantities. Maintains quality throughout the batch. CNC grinding achieves high accuracy of concentricity.